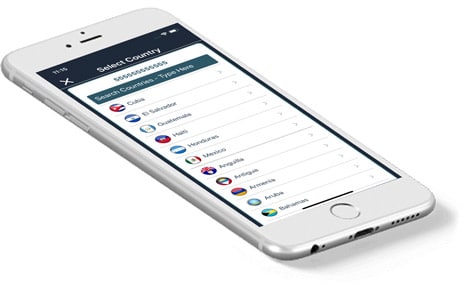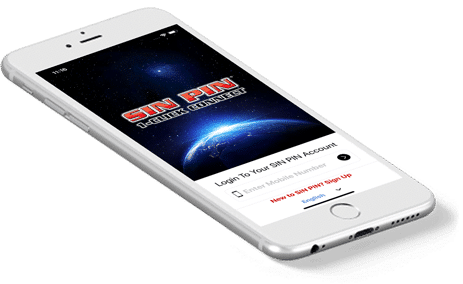 SIN PIN keeps you connected to your loved ones around the world! All New Customers receive $1 FREE to try SIN PIN International Calling Service. Make High Quality International Calls to those who don't have the SIN PIN App yet. Never go out of touch with the ones you care about most! SIN PIN keeps you connected!
Don't want to download the app. No problem you can get all the great features of Sin Pin online. Sign up online and you'll get $1 FREE of Sin Pin International Calling Service. But download the app and get $2 FREE of Sin Pin International Calling Service.
MotherAsad November 17, 2018
Amazing I love this app!! It's so easy to recharge my SinPin account or my family's phones overseas!! I highly recommend that you download this app!!
Mo Kweik October 25, 2018
Awesome Awesome Awesome Amazing app! Crystal clear calls! Easy connection! And it's super easy to use!!I'll never use another another app to make my international calls!!
Naz Rasoul October 25, 2018
Great app Easy to understand and user friendly
A Google user October 16, 2018
Such a great app! I can add minutes to my phone to call to a different country and top up international cellphones easily. I highly recommend this app, it saves me time, money, and gas!
April 4, 2017
Great service! I recommend everyone to use this app.
Jason March 30, 2017
This app is the best international calling service I have used!!! GREAT quality, GREAT prices. Love the way it is able to keep me connected to friends and family back home!
April 2, 2017
It's so convenient. Very fast. Mucho bueno. GRACIAS SIN PIN
March 30, 2017
Do you have any Questions ?
Connect with our customer service

Tigo Honduras calling plans are valid for 24 hours from the time and date of purchase. Renewal of the calling plan requires payment of the plan's fees. Look International Inc. dba SIN PIN reserves the right to change or discontinue a calling plan at any time. Tigo Honduras Plans apply only to calls made to Tigo phones in Honduras and calls to other phones in Honduras must be funded separately. Calling Plans may only be used for personal, non-commercial use. Calling Plans are subject to Look International's Reasonable Use Policy, which can be found at www.sinpin.com. Calling plans may be refunded in full within 24 hours of purchase if there has been no usage. Service provided by Look International Inc, dba SIN PIN. Customer service – 877-805-5665.