Mike Ibrahim
Why the New Sin Pin App is the Best Free International Calling App and Pre-Paid Mobile Recharge Tool!
The new App from Sin Pin is a fantastic tool for keeping in contact with friends and family around the world. Now you can enjoy low-cost, high-quality international calls and the ability to top up your prepaid mobile phones with only a few screen touches. You also get to benefit from special promotions and offers from both usage and bringing family and friends into the app. We are going to take a closer look at the Sin Pin app and how it can improve the way you stay in touch with your loved ones!
What is the Sin Pin App?
It is a new international calling app.
The app makes it easier than ever to manage and conduct your international calling.
Bonuses and packages are also easy to take advantage of.
Sin Pin is one of the best international calling apps out there today. It is a new global calling app and therefore may need a bit of an introduction as to what makes it stand out from the pack.
With Sin Pin you can manage and check up on all of your international calling needs with one easy to use app. You no longer need to call a phone database or jump through multiple programs. Sin Pin simplifies it all so you can focus on what matters most, staying in touch with your friends and family. The nice thing about Sin Pin is that it also operates across all primary devices out there today, giving you full versatility.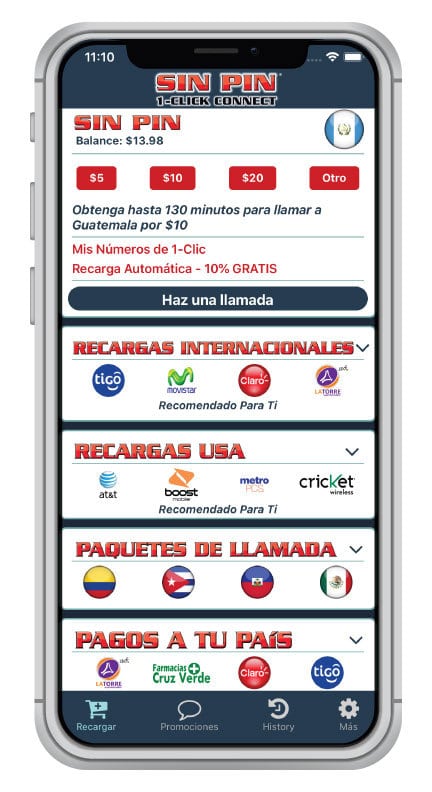 It is a Free International Calling App
Sin Pin is free to download on both iPhone and Android devices. This is both a top free international calling app for Android, and an international calling app for iPhone. This simple mobile international calling app lets you cut away all the extra costs and charges that come from using so many calling companies as you travel or work overseas.
Allows for Very low-cost International Calling
With Sin Pin, you can enjoy high-quality international calls for an extremely fair price. Coupled with the ability to benefit from exclusive offers and the reduction of fees from using various companies -this ends up being a real money saver in the long run.
It also Has Pre-Paid Mobile Recharge!
Now you can top up Prepaid Mobile Phones with the Sin Pin App. Keep track of your minutes and manage your prepaid devices from Sin Pin's easy to use interface. Multiple packages will also be offered that give you fantastic deals on international calling minutes.
Top Up Prepaid Mobile Phones
With Sin Pin you can "top-up" your prepaid mobile plans quickly and easily. You are also able to send friends and family airtime refills. This is compatible with the largest mobile operators on the planet such as Verizon, Claro, AT&T, and many more. You will be able to quickly and securely send these airtime top-ups to over 80 countries.
SIN PIN Call Packages Can Get You More Minutes
Another nice feature is the ability to buy different call packages and promotions with only a few clicks. Many of these can be real money savers. There are special packages for a multitude of different countries.
Other Benefits of Using Sin Pin
Free Updates
The app is self-updating and has a robust tech team behind it. You will continuously benefit from improvements both in functionality and security. You are also able to submit support tickets or contact and call customer service directly through the app!
Spanish, French, & English Language Options
Due to the international nature of the app and its likely usage, they took the time to offer it in various languages. This is a huge step up from a lot of other apps out there right now.
Cross Platform Support
You can use Sin Pin across many devices. Available for both the computer and all primary mobile devices -your options are endless with Sin Pin. This versatility puts the app at the top of many international travelers lists. Many plans also supported include Lyca Mobile, Airtel, Ultra, Jio, Vodafone, bsnl, Movilnet, H2o, T-mobile, Telcel, Tata Sky, Claro, and Movistar amongst others.
So if you are looking for a better way to manage your international calling plans across various devices, a better way to contact friends and family, then download the free Sin Pin app today and see for yourself how you can better improve your ability to keep in contact with those who care about you.
Learn more about our app here!